A new service was launched by the owner of @ottermaker, its called Herons Unlimited.
Basically, it acts as a middleman to facilitate the delegation of cards for cards owners and players. Big account owners (those who have alot of cards) with no time to play the game, can delegate to an account provided by HeronsUnlimited. And anyone who wishes to play the account can apply for it and play. DECs earned from winning games and rewards cards will be automatically split by HeronsUnlimited to the owner and the player. This includes any tournament prizes won by the player.
More info here
https://steempeak.com/splinterlands/@tcpolymath/introducing-herons-unlimited-automatic-staking-management-for-splinterlands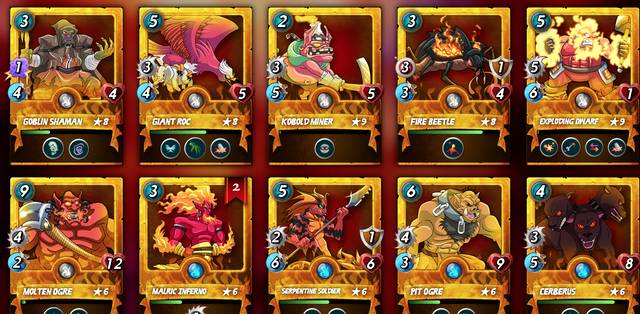 I have a Gold level deck with mostly (80%) gold foil cards ready to use this service. Previously, I will have to go around finding someone to play the account. There are also lots of daily manual work to split and send DECs to the player. And I have no idea how to split rewards cards.
Now with this HeronsUnlimited, I think it will help me save the effort and time. The automatic burning of rewards cards is also a fair method. Now I don't have to worry about my player running away with a GFL.
At Gold level, I doubt this account can climb high on the leaderboard. Daily DECs earned should be quite limited. But this deck is built for the weekly big tournaments. There are 4 tourneys ( 2 x Gold league and 2 x Diamond) that this account has a good chance of getting into Top 16 ( with some luck avoiding those big players like endgegner), so there's some good prize to be won.
I hope to get this deck ready by this weekend. If you are interested to play, do head over to the ottermaker discord https://discord.gg/hXpQsHC and learn more about HeronsUnlimited.