Dear Steemmonsters players, I am sharing you about RAGING IMPALER EPIC NEUTRAL MONSTER CARD! what is in Neutral element. This card is very well plays and it has enough abilities. If you like to play steemmonsters you should keep this card in Neutral element because it plays very important role to defeat opposite player. I Personally like this card If it is to be select compulsory any time I select it at middle position. After selecting this card in the middle it sure hits first card life of opposite player so it is the high opportunity to defeat the opposite player in the battle. I also like this card because it hits direct life of the opposite card. In morning I have played my daily quest with the water splinter that was nice experience but have not good and high level water card this is bad side of as a monster player. I hope i will do well in next about water splinter. I pass my time in morning about 30 minutes with steemonsters and after the day at night I pass my time 30 minutes with it I enjoy it very much and I am earning little also with it daily. In this total one hour you can earn more than $1 must. Even DEC token value is not bad in steem engine. This is the best of ever in the Dragon's all card it plays very powerfully. This is another powerful card of Dragon Splinter than I shared yesterday.This is the my last post about dragon card more card available to post in next day. I will buy this card in next week I like it very much. This card is now in cheap rate in the market so you can buy it now. In neutral element this card is very nice played I was used it many days ago.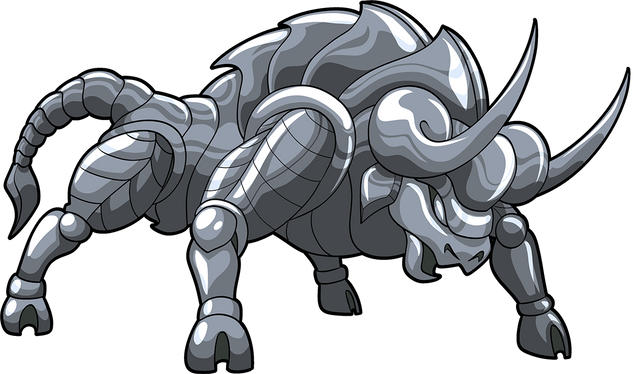 Source
RAGING IMPALER EPIC NEUTRAL MONSTER CARD!
Element : Neutral
Edition : Beta
Type : Monster
Rarity : Epic
This card plays good to defeat opposite player I always select as middle position card. This card surely plays well in the middle position because it's hit the first position card of opposite player.This card play very well in the middle position because it hits the first of the opposite player's card.So after falling the first card of the opposite card battle win chance be confirm up to 85% its really true concept. I decided about it many times this is so useful. This is not full about of this card it has many more totally this is a nice card.

And now at a glance I am showing it's abilities: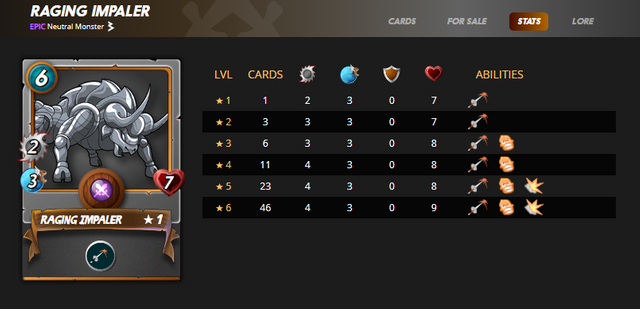 It's my Level 1 card, It has 6 Mana cost, It has 2 malee attack, It has 3 attack speed, It has 7 health, It has no armor after starts battle with death elements. This is a card that is can't heal himself in the battle. After all its plays well in the battle.
Sometimes it unable to attack in the battle but it can't be increase heal any time in the battle. Or sometimes it seen to be silent and don't work. This card is very very powerful and it it has much health for lasting long.
Selling In The Market: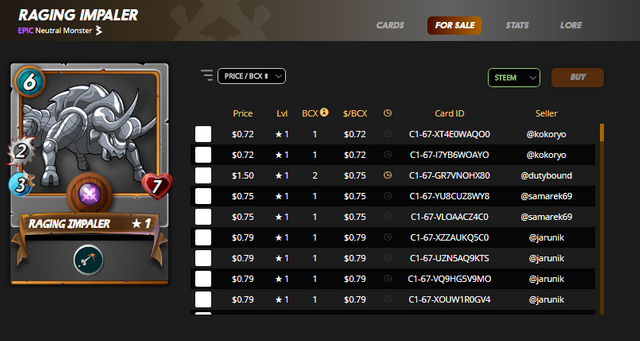 This card also selling in the market at best cheapest rate. You can buy it any time for playing with it. But you didn't get it with starter pack. But in the starter pack you will only get level 1 of all cards. You should keep this card in your neutral element. It high time to buy this card because I saw it is goin low rate.
Totally this is nice monsters card in Dragon element it also cheaper in the card market. You can buy now it from the market without any hesitation. The price is always increase and decrease.
It takes 46 card for upgrading Level 6 it will up to level 6 soon by me. You will enjoy much the battle if you can level up your card up to level 6 it will support you most for winning.

Some Of More Earning Tips:
You should use some important tag in the post about steemmonsters now it called splinterlands maybe, Those tags are "steemmonsters" "spt" "steemace" "palnet" "steemearn" "steemleo" "spilnterlands" "neoxian" "neoxiancity" I think you will most of the rewards from this tag, I also use "esteem" tag of my every 24 hours around post. Its vote after every 24 hours later posts. In this time you should use the "esteem" tag for better oppurtunity.
I am also with
@steembasicincome
where I am delegating SP and getting upvote regularly it is very helpful to grow up soon, you can also do this for more and life time earning from steemit. I liked it recently and I will continue update of my delegation for grow up soon and for my better earning.
To enhance the beauty of writing @r2cornell

SUMMARY OF MYSELF: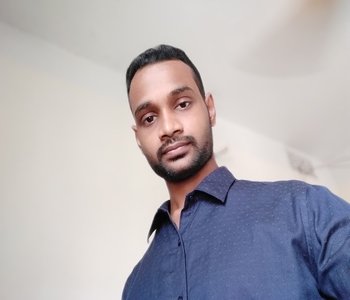 FIELDS OF INTEREST:
Interested in Reading, Writing, Creative thinking, Traveling, Photography, Cultural and Social activities. Visiting new and new places is my another interest this is very enjoyable to me I enjoy it very much.
COMMUNICATION SKILLS:
Considerably very good in reading, writing and speaking in both Bengali, and English. Also I know some of others language like Arabic, Hindi, Urdu (little). After all I love my mother tongue very much it is my habit by birth. I think I have enough much communication skills.

Copyright Reserved by @syedshakil