I like to have a good win, I mean, who doesn't! And this right here looks like one of those good winning times. Infact, I think this part right here is the most interesting part of Splinterlands. Ladies, gents, bots, droids and monsters, I present to you, Seasons rewards!!!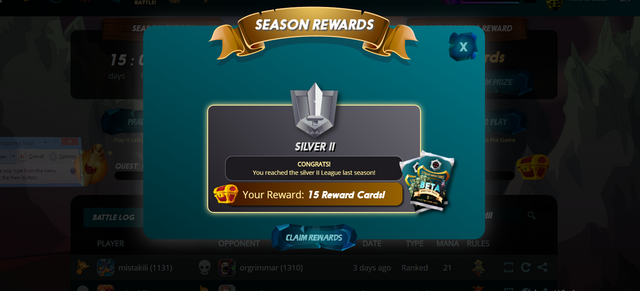 It sure feels good to finish in the top levels, lately, I've had to be ending my season in the bronze level which gave me just 5 reward cards, so you must understand my excitement as I finish this season in the Silver 2 level, with 15 reward cards waiting for me.
This season was especially a good one for me, I got 25 quest reward cards instead of just 5 and now I'm being rewarded with 15, that's about 40 cards. Sweet. Without any further ado, lets see what the cards are.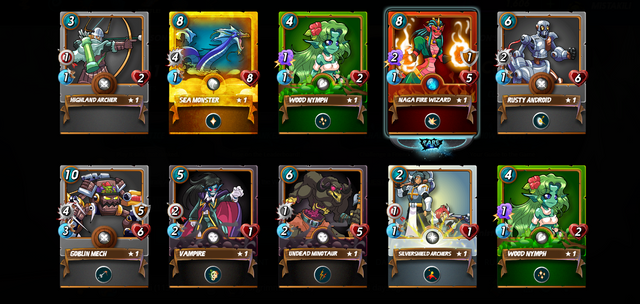 That's everything, and arn't they looking sexy? Well not all of course, at least you can see my favorite Goblin Merch, and yeah I got a goooooooold, but not legendary dragon yet, maybe this new season will be one for legendary dragons for me. It's all good anyway, let's take a look at the gold card and see whatsup.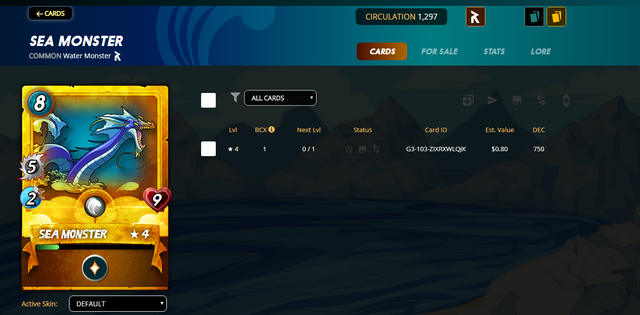 A gold sea monster,..hmmmn...cost 750dec, not bad,...0.8$, not bad not bad. The monster comes in handy when I have battles with a very high manna cap, and lets not forget that the Sea monster is also a health tank, I believe all tankers should come in pricey in the long run and the sea monster is the only tanker in the water splinter, so a gold one is definitely a hit.
The new season has begun with 15 days of battle. I'm totally getting myself some brilliant quest potion again... to increase my chances by 25cards, how about you? Do you have any strategies for this season?